Implantable Contact Lens
"I wanted to start the new year without glasses."
~ Susanne Just, 33, CEO of Dogrocket (Implantable Contact Lens)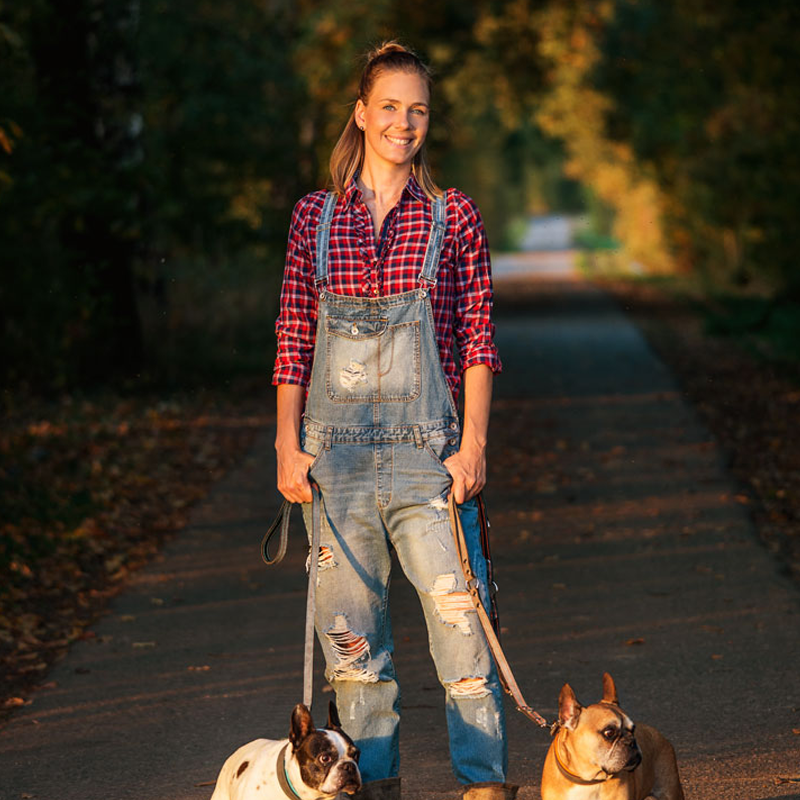 Even as a small child Susanne Just had to wear glasses, but at the age of seven, she rebelled against them. "This isn't something I would recommend, but I decided I would rather make my way through life like this than wearing glasses." Contact lenses were also out of the question for the then-student. "I just couldn't get used to the idea of having to put my hand in my eye. I didn't feel like it and I didn't have the stamina," Susanne Just laughs.
Her circle of friends suggested the EuroEyes Clinic in Hamburg to Susanne, and from then on everything went very quickly. "I made an appointment for a preliminary examination and less than three weeks later, my treatment appointment was made. I didn't need any time to think about it, I was so convinced. I wanted to have the operation performed right away so that I could start the new year without glasses."
The solution to her ametropia: ICL lenses
On 28 December Susanne was prepared for her lens treatment. "Due to my severe astigmatism, I was implanted with ICL lenses." Before the operation she was a little nervous, as she had difficulty imagining the procedure. "A clamp to keep my eye open? The idea was unsettling. However, time flew by with Dr. Johannes Gonnermann, after 15 minutes I was already done and could go home."
After the operation Susanne was picked up by her family, who took her straight home. "I took it easy for the next few days. Apart from a slight sensitivity to light, I had no other problems, but EuroEyes even gave me sunglasses for that."
Now, a few months after the lens change, Susanne is more than satisfied with her 100 percent vision: "It's amazing what I can see, I'm so happy. I would recommend the procedure to anyone."