Presbyopia
"Thanks for a life without glasses!"
~ Petra Schneider, 60, Hamburg (Presbyopia)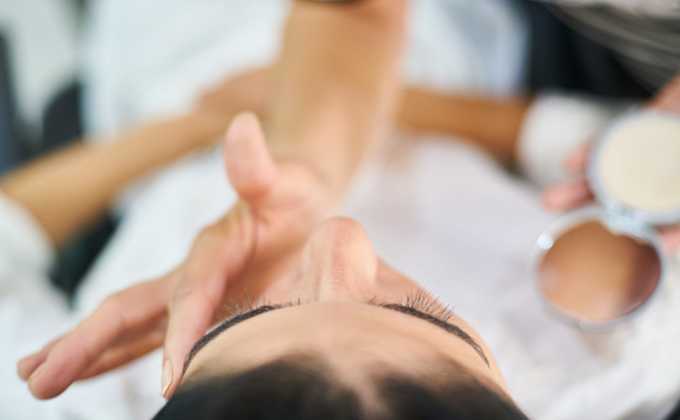 I've worn glasses since I was 12 years old. In the end, every activity was affected – starting with working, ending with make-up. I read a lot, knit and like to swim and snorkel. That's why I went to EuroEyes in Hamburg and underwent the trifocal lens treatment. The operation was completely painless and over quickly.
I am a cosmetician and previously used a magnifying lamp with 7.5 diopters in addition to my glasses. Now I can work completely without help. And I can read in a relaxed manner, apply make-up and so much more.
Finally a life without glasses
What did I particularly like about EuroEyes? The environment and the way the patients are treated. Everyone was calm, competent and very friendly. The team is super nice and patient. I felt in good hands and received very competent advice and treatment.
I would put my eyes back in the hands of EuroEyes at any time and recommend them to others. Thanks for a life without glasses!