Implantable Contact Lens
"I would really recommend the procedure to anyone at any time."
~ Melanie Mester, 43 years, Timmaspe (Implantable Contact Lens)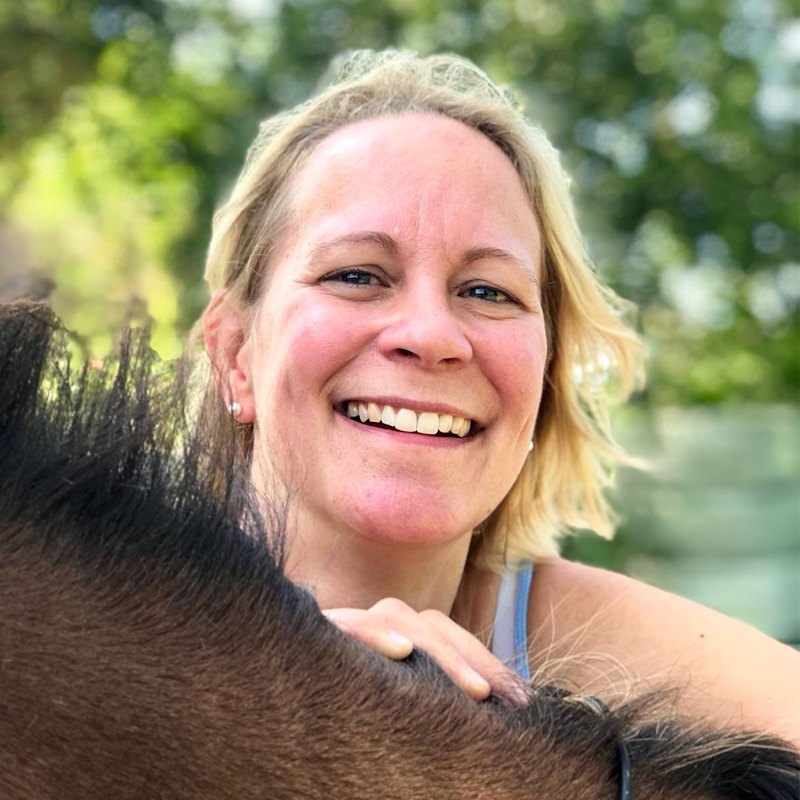 In 4th grade, Melanie Mester began having problems recognising the letters on the blackboard. The ophthalmologist straight away diagnosed a vision defect of -4 dioptres. "I had to wear glasses immediately, otherwise I would not have been able to see anything. However, I still had the feeling that I was missing things around me, so I wore contact lenses from the age of 15." The contact lenses improved her day-to-day experience, but were not the ideal solution. "The lenses made my eyes dry. In summer I suffered from hay fever, so I had to go back to wearing glasses. I'm an avid horsewoman, so glasses were simply annoying."
Contact lenses? Not an ideal solution!
A few years ago Melanie heard about ICL lens surgery for the first time, but at that time she was unsure whether to take this step. Until she finally came across EuroEyes on the Internet a few months ago – and was convinced: "The experience reports, the competent appearance, everything seemed to make sense at once. I immediately made an appointment for a preliminary examination."
Deeply relaxed at the appointment
It was determined during the preliminary examination that Melanie was a suitable ICL patient, and an appointment for surgery was made immediately. "The day before the operation I was deeply relaxed and slept wonderfully. And rightly so. The operation went without any problems. The insertion of the lens in my right eye went without problems, only in my left eye I felt a slight pressure. The next day the lens had to be readjusted once more", says Melanie. Now – three months later – Melanie feels so much better: "The difference is like night and day, really huge. My everyday life is so much better and more pleasant now. Out of habit I find myself reaching for my glasses from time to time – but then I realize with relief that this is no longer necessary. Especially at night I see everything much more clearly now, it's crazy. I would really recommend the procedure to anyone at any time."