Implantable Contact Lens
"For the first time in my life I can see clear and sharp."
~ Jannik Jørgensen, Hong Kong (Implantable Contact Lens)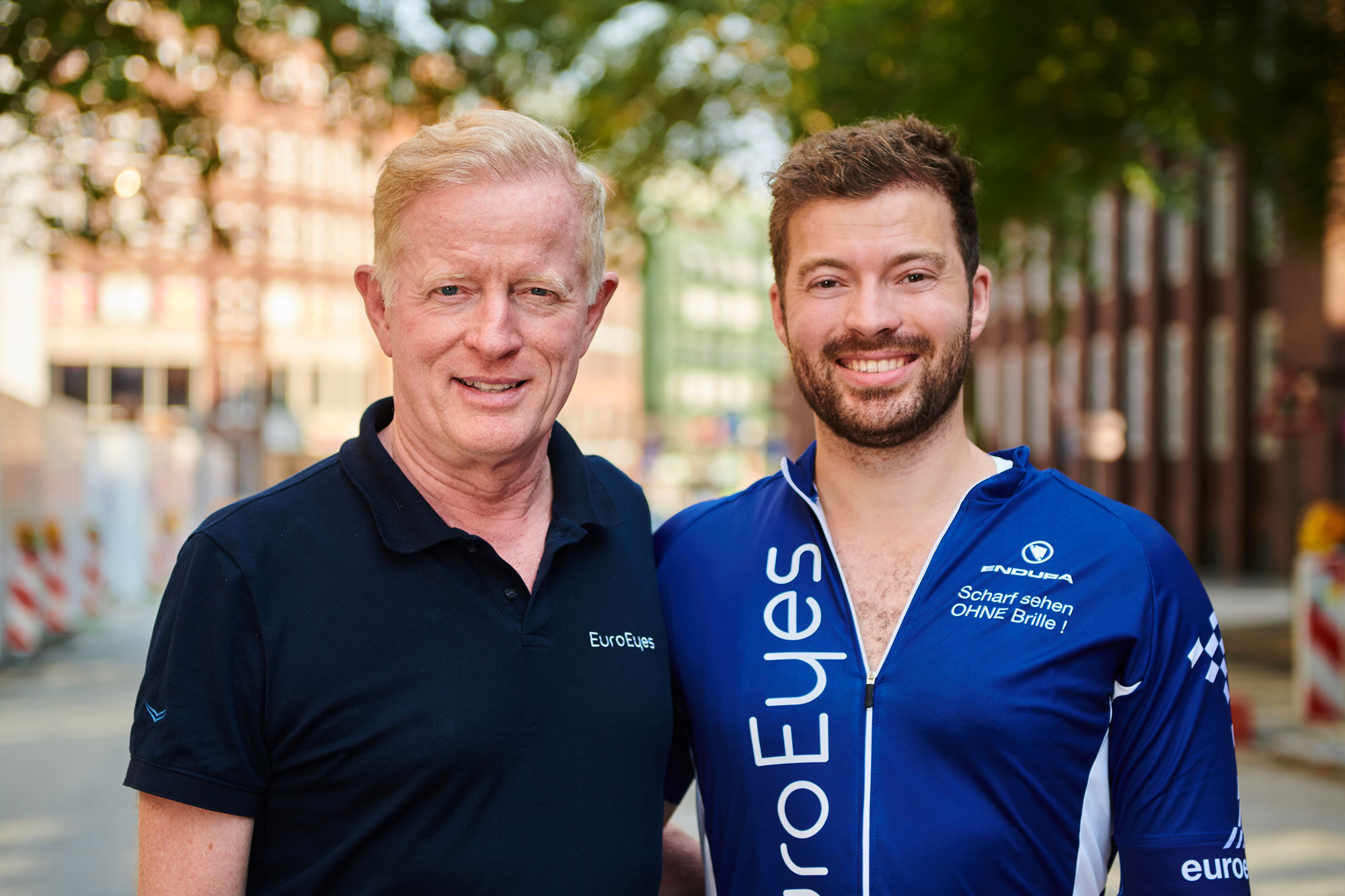 Dr. Jørn Jørgensen, founder and CEO of EuroEyes, performed an operation on his own son with EVO Visian ICL lenses from Staar Surgical.
Dr. Jørn Jørgensen, who has over 20 years of experience with STAAR's ICL technology, explains: "I have great confidence in the EVO Visian ICL procedure, and trust in its safety and efficacy. On the occasion of the opening of our EuroEyes Clinic in Beijing, I chose to make the day even more special by giving my son, Jannik, the gift of visual freedom. The procedure went exceptionally well – Jannik and our family are extremely happy with the outcome."
STAAR Surgical, a leading developer, manufacturer and marketer of implantable lenses and companion delivery systems for the eye, visited Dr. Jørn Jørgensen and Jannik Jørgensen in Hamburg prior to the major surgery.
"For the first time in my life I can see clear and sharp thanks to my father and EVO Visian ICLs," said Jannik Jørgensen, who received the EVO Visian ICLs last month. "As a passionate sports enthusiast it was totally clear to me that it was time to break free from my old glasses and disposable contact lenses. The EVO Visian ICL procedure was quick, painless and I trust my father, and would always choose him as my surgeon. I now have the gift from my father of high quality, clear vision without the discomfort of dry eyes."
Freedom from contact lenses and glasses
"We are honored Dr. Jorgensen and his son Jannik selected EVO lenses as their choice, out of all available refractive procedures, to give Jannik high quality vision and visual freedom. We add Dr. Jorgensen to the growing list of refractive surgeons that have given the gift of ICL to a cherished family member." said Caren Mason, President and CEO of STAAR Surgical.
ICL - the implantable contact lens
With the ICL contact lens, EuroEyes offers an excellent treatment alternative for myopia with more than -8 dpt and farsightedness with more than +3 dpt – also in combination with corneal curvature. In contrast to a contact lens, the ICL remains permanently in the eye, but can be replaced at any time. It is inserted between the iris and the body's own lens. Together with the natural lens, the ICL ensures that the light is focussed correctly on the retina and that the patient can see sharply again even without glasses.