Grand opening of the EuroEyes clinic in Denmark's National Stadium Parken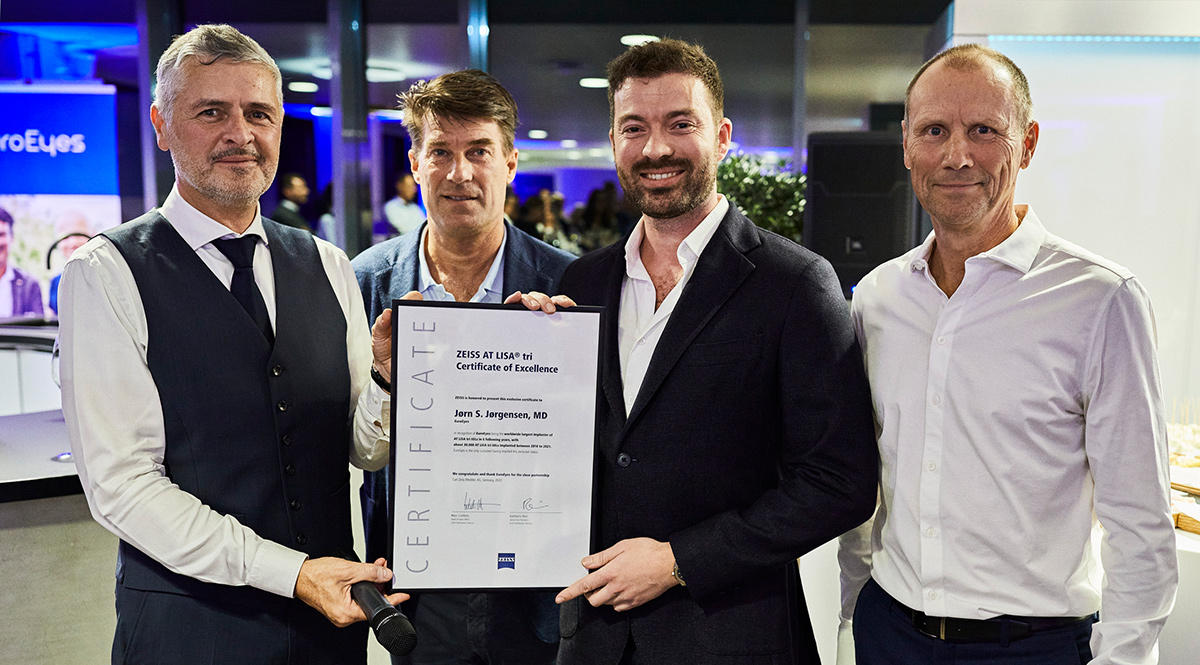 The atmosphere was one of special anticipation. People were curious and we were looking forward to finally opening the doors of our new clinic. While guests enjoyed wine and Italian specialties served by the Geranium's sommelier and restaurant manager, Mattia Spedicato, Dan Frost (EuroEyes ophthalmologist) and star guest Michael Laudrup happily answered questions from the more than 200 attendees.
The well-known coach and ex-professional footballer Michael Laudrup told about his wife Siw's eye treatment, as well as his own. He always recommends to his family, friends and acquaintances – in short, to anyone who has problems with vision: "Book your free eye examination at EuroEyes now!"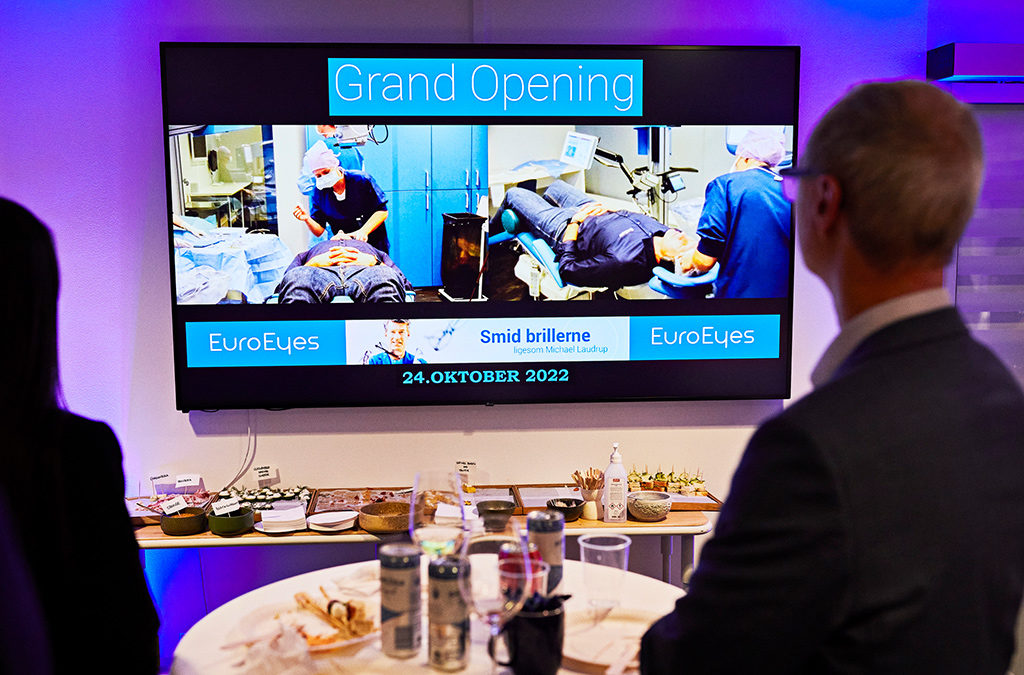 During the evening event, the Danish CEO of EuroEyes, Morten Arndal Nielsens, was treated for presbyopia – something he was very excited about! This all happened LIVE – in front of running cameras right next door – while the guests could follow everything via screens in the reception area. After the operation, Morten was beaming all over his face. He was happy about his "new eyes", about the demystification of this quite small and short operation and of course especially about a new life without glasses and contact lenses.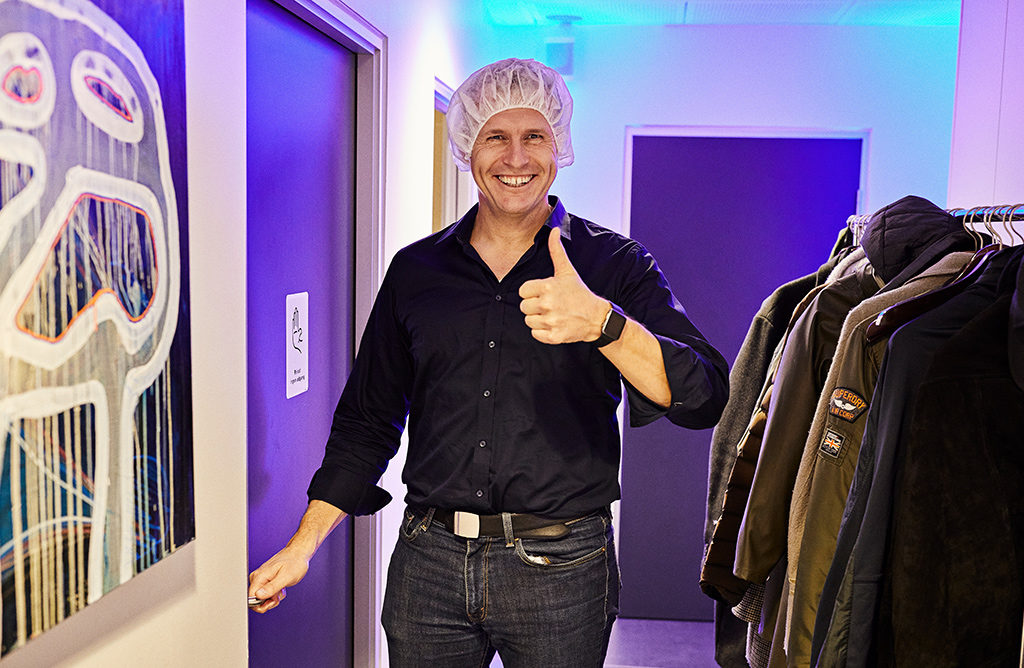 Dr. med. Jørn S. Jørgensen, Founder and CEO of EuroEyes, said: "We are excited to officially launch our new flagship clinic in Copenhagen, and we look forward to welcoming more patients to this state-of-the-art facility. This new flagship clinic is a testament to our continued business growth not only in the Nordic region, but globally, and that we continue to invest to ensure we provide the most appropriate services to our patients and generate greater value for our shareholders. We will continue to pay close attention to markets around the world and seize business opportunities that arises."
Recently, Dr. Jørn Slot Jørgensen was awarded for the sixth time in a row for the most implanted Zeiss AT LISA® trifocal lenses worldwide. "It's not often that you get to call yourself a world champion!" said his son Jannik Jørgensen, who accepted the award on behalf of his father. We are proud of that, of course!
A big THANK YOU to everyone who spent the day with us, asked lots of interesting questions and helped make it such a festive day. We opened EuroEyes in parking – with a real bang!
Afterwards, about 100 guests had their eyes examined. Do you also dream of a life without glasses and contact lenses? Then book your appointment for a free and non-binding eye check at EuroEyes today!
Are you also interested in a treatment at EuroEyes or would you like to find out more about us? Then please contact our service center or fill out our contact form. We look forward to you!
+49 40 348 09 29 0 – service center in Germany (English, German and Chinese)
Monday to Friday: 08:00 – 19:00
Saturday: 09:00 – 14:00