EuroEyes is again a technical pioneer – First ReLEx Smile treatment with the Atos femtosecond laser in Germany!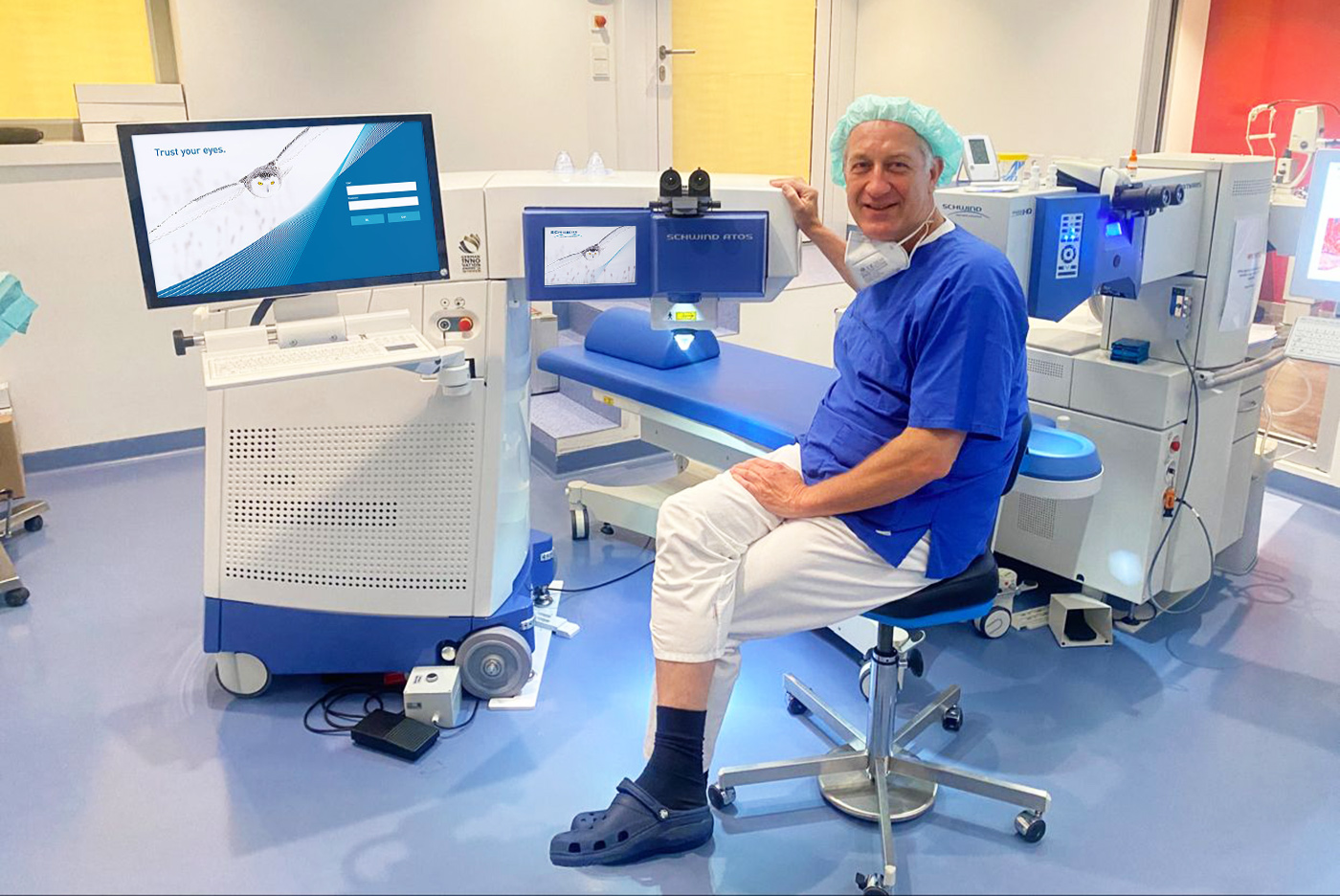 At the beginning of August, the first ReLEx Smile laser treatment in Germany was performed by Dr. Ralf-Christian Lerche at EuroEyes using the Atos femtosecond laser from Schwind, which had been tested for a year. The new laser system works with an innovative scanning laser head and, with its tracking and rotation control, achieves a new benchmark in terms of safety and precision.
ReLex smile with eye tracking up to date
The SCHWIND ATOS femtosecond laser is equipped with a novel advanced eye tracking. This smart system with pupil detection and cyclotorsion compensation enables precise centering of the patient's eye along the visual axis. Thanks to the centering options and cyclotorsion compensation, visual defects – especially those with astigmatism (corneal curvature) – can now be treated particularly effectively. Centering can be performed easily, with the addition of a monitor directly in the field of view to support convenient and accurate use for the eye surgeon.
The SCHWIND company has extensive expertise in the implementation of smooth corneal surfaces, which has now reached a new level with the SCHWIND ATOS. With a pulse rate of up to four megahertz, sophisticated pulse characteristics and positioning algorithms, the femtosecond laser guarantees particularly short treatment times.
The SCHWIND ATOS femtosecond laser is particularly tissue-saving and does not require a minimum thickness, thanks to the optimized lenticle geometry. Lenticle and flap are characterized by a particularly homogeneous, smooth surface thanks to the optimizations.
We are very pleased to once again offer our patients the most advanced technology for perfect eyes!
More information about the SCHWIND ATOS femtosecond laser:
https://www.eye-tech-solutions.com/schwind-atos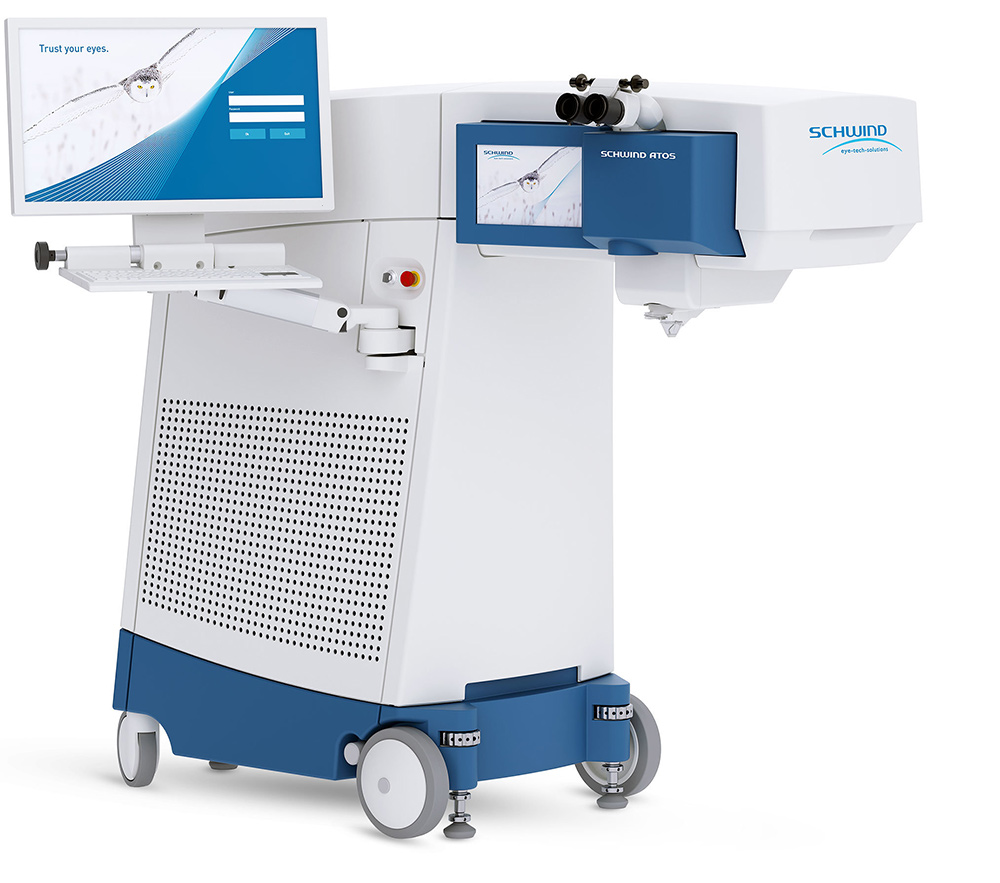 Are you also interested in a treatment at EuroEyes or would you like to find out more about us? Then please contact our service center or fill out our contact form. We look forward to you!
+49 40 348 09 29 0 – service center in Germany (English, German and Chinese)
Monday to Friday: 08:00 – 19:00
Saturday: 09:00 – 14:00