10 years after trifocal lens surgery – and still happy!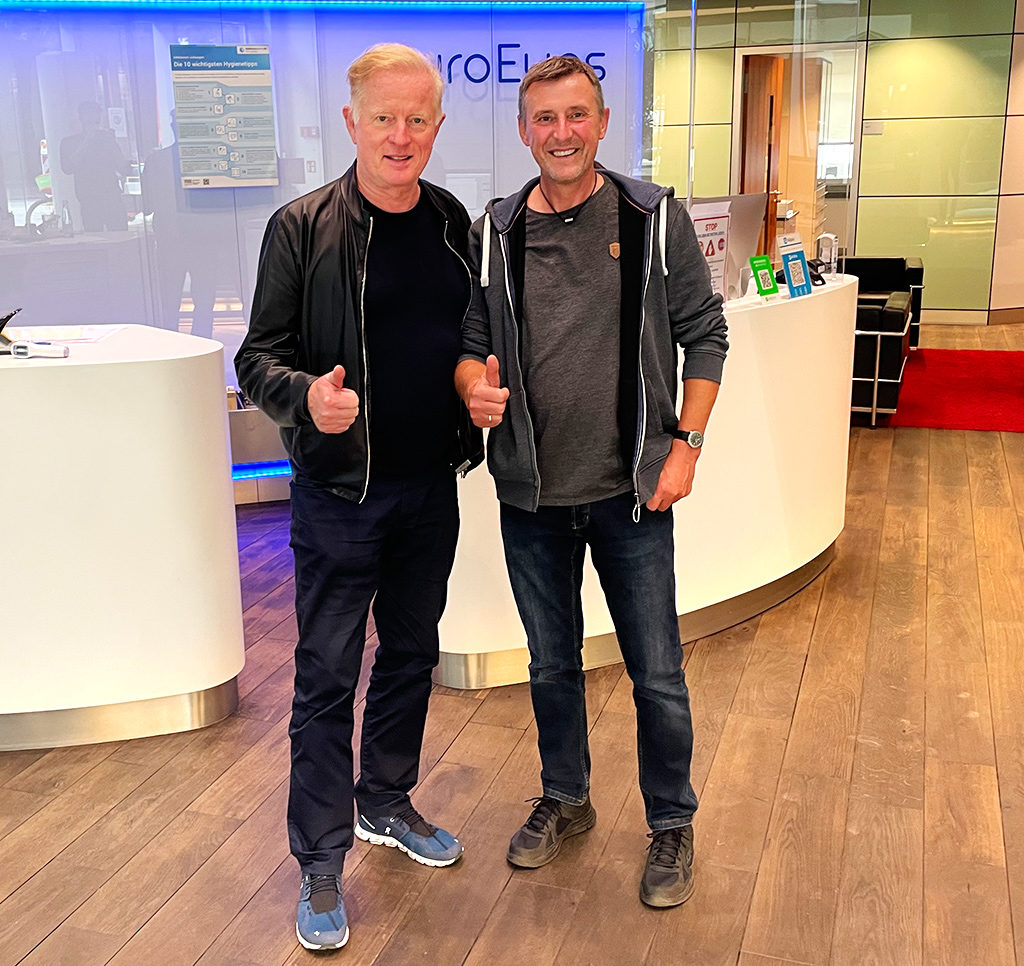 A frequently asked question from our patients is about the long-term experience after trifocal lens implantation. EuroEyes is currently conducting a long-term study on trifocal lenses: Vision quality 10 years after implantation of lenses to correct presbyopia at EuroEyes.
Quote from one of our patients who received his trifocal lenses from us back in 2012 and still enjoys his freedom without glasses:
"I wish I had done it much earlier! Glasses and contact lenses just got on my nerves!"
So many of our patients write to us in their testimonials on our homepage and their reviews on Trustpilot, Google or on Facebook and Instagram how happy they are with their decision – and only regret not having made it much earlier!
Don't fret any longer about your eyes getting worse and having to deal with vision aids such as glasses, reading glasses, varifocals and contact lenses. Visit us for a free, no-obligation consultation and eye check. We are sure to have the optimal individual solution for your way to freedom without glasses and contact lenses!
Trifocal/Multifocal lenses at EuroEyes:
No more reading glasses or varifocals!
Trifocal lenses let you see at all distances (near, intermediate and far) as if you were in HD and allow you to live a glasses-free life.
With this method, we mainly treat presbyopia, which affects everyone over 45 at some point, as the natural lens in the eye loses its elasticity. Thanks to multifocal lens surgery, you can also never develop cataracts.
This painless and safe procedure is necessary only once in a lifetime, because the new lens remains in the eye for life and always provides sharp vision. The vision remains constant and no longer changes.
Are you also interested in a treatment at EuroEyes or would you like to find out more about us? Then please contact our service center or fill out our contact form. We look forward to you!
+49 40 348 09 29 0 – service center in Germany (English, German and Chinese)
Monday to Friday: 08:00 – 19:00
Saturday: 09:00 – 14:00